Executive Operations Consultant
Pete Banner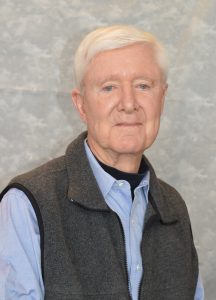 PETE BANNER is one of the Co-Founders of Boulder Property Management and has been actively assisting the company as an Executive Consultant on a weekly basis for the past twenty-six years. Pete has been an integral part of Boulder Property Management's development, growth, and continued success. Pete has achieved so much during his extensive and industrious career; he has a total commitment to excellence, and possesses an unrelenting passion for being consistently disciplined in both his personal and professional life, which is why he has been part of countless successful businesses and ventures.
One of Pete's most notable achievements as a young man was his time spent at the Naval Air Station in Norfolk, Virginia. This is where Pete blossomed as a natural leader of men when he found himself responsible for mentoring and training over 250 personnel stationed at the Naval Academy. Pete actively organized and participated in war games and learned to control and fly naval air craft. After having served his country for six years, Pete was honorably discharged in March of 1970, and he left the service with the rank of Lieutenant-03, which is comparable to the rank of Captain in the Marines and Army.
Pete easily transitioned from his military stint back into the civil world without wasting a moment, for he immediately founded and built a business called "Tradin' Times Publishing" in Columbus, Ohio. In just eighteen years Pete grew this company into the largest publisher of classified ads in the world!
In August of 1978, Pete moved his family to Boulder, Colorado so his children could grow up taking advantage of the 300+ days of sunshine a year, while enjoying all the wonderful outdoor activities that Colorado has to offer.
During the mid-1990's Pete not only co-created Boulder Property Management, but ventured into some of the most successful and well-known restaurant partnerships in Boulder and Denver. Every restaurant that Pete has been associated with has excessively flourished for over two decades. In Boulder, Pete is actively involved with Big Red F Restaurant Group consisting of Zolo Bar & Grill, Jax Fish House, Centro Mexican Kitchen, The Post Brewing Co., and The West End Tavern. In Denver, Pete is involved with Jax Fish House, Lola, and also has a few additional restaurant ventures outside of Colorado.