You Deserve the Best in Boulder Property Management Companies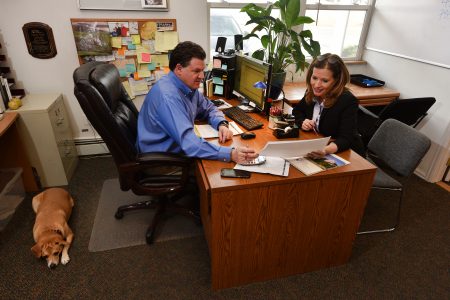 For 28 years, Boulder Property Management has served to list, lease, maintain, and sell thousands of properties in Boulder, CO.
Our family-owned and owner-operated team of professionals understand the many challenges you face in having to find the right tenant for your investment property, especially if you are an out-of-state property owner.
Our long-term experience and understanding of the town, neighborhoods, rental laws, and the local market makes us the best property management company in the area!
If you're looking at making an important housing decision in the Boulder, CO area, please contact us. Many local property management companies do not offer the extensive professional guidance we are able to offer in helping you make the best and the right housing decisions. We are here to help you with your property management, property rentals, and both buying and selling investment property.
Contact Boulder Property Management at (303) 473-9559 Monday-Friday 9am-5pm MST to discuss your property management needs. 
For emergency maintenance or maintenance and repairs, call (303) 473-9559 ext 3
Or, stop by to meet our team Monday-Friday 9am to 5pm and get going on your new Boulder, CO rental at:
Boulder Property Management
1100 28th Street, Suite 100
Boulder, CO 80303
Office Phone Number: (303) 473-9559
Fax Number: (303) 473-9614
Maintenance and Repairs: (303) 473-9559 Extension #3
Emergency Maintenance: (303) 473-9559 Extension #3
Email Address: information@bpmco.com
Follow Us On Facebook!
Follow Us On Instagram
We are conveniently located at the southeast corner of 28th Street and Colorado, directly across from the University of Colorado. You can't miss us with our large GO CU sign out front of the Boulder Property Management offices!