South Boulder, Colorado Houses and Apartments for Rent
If you're thinking about enrolling at CU Boulder, good for you. In South Boulder, you'll find a bit of everything that makes Colorado such a great place to live and study. Of course, you'll want to know how to find a great apartment, but you'll also want to know where to eat, play, and have a good time.
South Boulder defined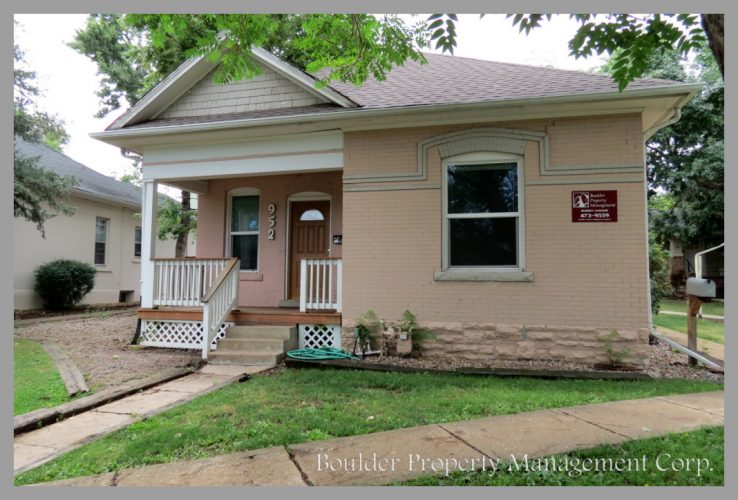 Sitting squarely on the 40th parallel north around 25 miles north of Denver, one finds the charming town of Boulder, Colorado. Known for its first class college and laid-back atmosphere, Boulder offers easy access to an array of outdoor activities, including snowboarding, skiing, and other winter sports. At a mere 25 square miles, Boulder isn't the biggest city in the Centennial State, but it's surely one of the most vibrant. Generally speaking, neighborhoods south of Baseline and west of Highway 36 are considered South Boulder. Some locals say that anything south of Arapahoe is SoBo. It all depends on who you ask.
Getting from here to there
If you live in one of our South Boulder houses or apartments for rent, you'll be within easy distance of the University of Colorado campus at the confluence of Baseline Road and the Highway 36 Denver-Boulder turnpike. Denver International Airport is roughly 40 miles away. If you're up for a day of snowboarding, you'll be pleased to know that living in a South Boulder apartment cuts the commute to Denver ski resorts by half an hour. When you're in the mood for an outdoor concert, it takes only around 40 minutes to get to Red Rocks from South Boulder. Be sure to allow extra time, however, as traffic can be pretty intense on concert days.
SoBo stats
According to AreaVibes, the cost of living in South Boulder is slightly higher than in other parts of the United States. Crime, however, is well below the national average. Education is a top priority in Boulder where test scores are impressive and most high school students graduate. With a 4 percent unemployment rate, there are plentiful work opportunities for students and residents throughout the Boulder area.
Where to get a great breakfast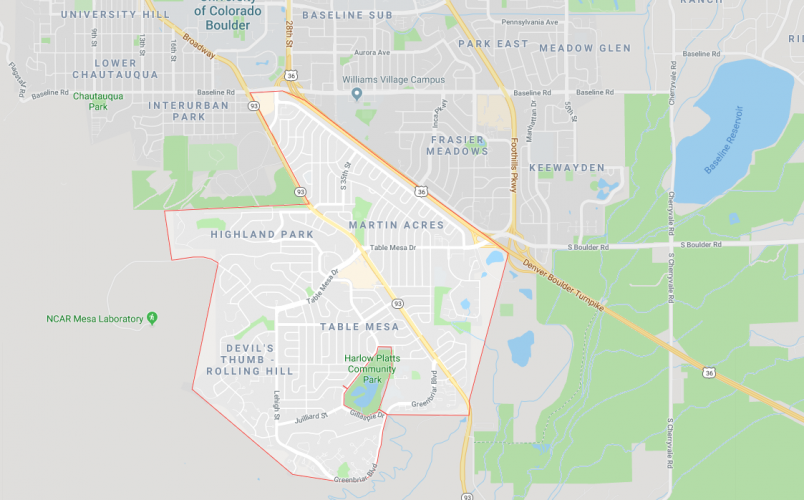 There's are lots of good reasons why Southside Walnut Cafe at 673 S Broadway St. is always busy. First, the food here is fabulous. Secondly, the cafe is totally convenient to South Boulder houses and apartments for rent. Southside Walnut Cafe offers everything from oatmeal to omelets to start your day the right way. Of course, breakfast isn't the only thing you can get here. Come for lunch and try a jazzy chicken salad sandwich and a Boulder espresso latte. If you want a quicker breakfast, grab a tasty breakfast burrito at Cafe Mexicali at 2850 Baseline Road.
Where to grab a bite and/or an ice-cold brew
Southern Sun Pub & Brewery – When you're in the mood for first-class pub fare and the coldest beer in town, head on over to Southern Sun. As part of the locally-owned family of pubs, Southern Sun offers from-scratch goodies like wood-fired pizza, steak sandwiches, bison burgers, and blackened chicken quesadillas. Arrive with an appetite, and be sure to try the build-your-own grilled cheese sandwich.
Cosmo's Pizza – Everyone loves pizza, so there are plenty of places in Boulder where you can tuck into a perfect pie. Cosmo's serves excellent food for a fair price, and they do it at three Boulder locations.
Murphy's South – Murphy's is a local chain that has a great neighborhood feel. Also located at the shopping center at Broadway and Table Mesa, Murphy's serves delicious food, offers a great happy hour, weekend brunch, and a full bar, all in a family-friendly, fun environment. Try the wings!
How to find the right house or apartment for rent in South Boulder
If you're coming to college for the first time, you and your parents may be wondering how to secure the right local living situation. If dorm life isn't right for you, talk to a rental specialist at Boulder Property Management today. We have access to a comprehensive database of all the nicest for-rent houses and apartments in the area.
To know more about the best places to live in South Boulder, please call (303) 473-9559 or contact us here.