Lafayette, Colorado Neighborhood Guide
Lafayette, Colorado is a warm, connected community where residents have the opportunity to enjoy a wide array of activities together. In Lafayette, people come together to celebrate and enjoy one another. Located just 10-12 miles from Boulder, with easy access to the University of Colorado campus and all the activities and advantages that go along with it, Lafayette is the perfect place for people who are looking to get a little distance from the city, enjoy a small-town feel, and still have access to all the amenities of Boulder close at hand. Many of the residents find jobs right inside the Lafayette community, while others enjoy a short reasonable commute to Boulder and other neighboring cities.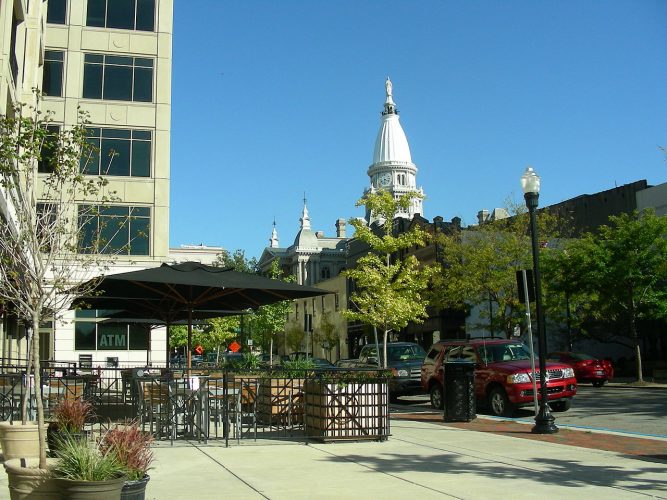 Lafayette Statistics
Lafayette has a population of around 27,000, which has grown by a little more than 13% since 2010. It has a median age of 38.8 and plenty of activities for people in any age range: parks and recreation areas, clubs and activities, and regular community offerings for people with many different types of interests and goals. Lafayette does have a cost of living around 33% higher than the US average, which is something that residents may want to take into consideration.
Fantastic Lafayette Neighborhoods
Lafayette is filled with warm, welcoming neighborhoods, each with their own personality. At Indian Peaks, for example, you'll find a full range of homes of all sizes. Waneka Lake offers gorgeous scenic walking paths that are perfect for those who want to soak in the incredible Colorado weather and make the most of every opportunity. At White Hawk Ranch, you'll find a home that borders some of the massive open space in Colorado, letting you wake every day to breathtaking views. Spring Creek also offers plenty of open land, with most of the properties backing parks or other open expanses of land to help you really take in the Colorado air. In Blue Heron, you'll find one of only a handful of gated communities in the greater Boulder area. No matter which neighborhood you're considering, you're sure to enjoy Lafayette's gorgeous views and the incredible, community-minded spirit.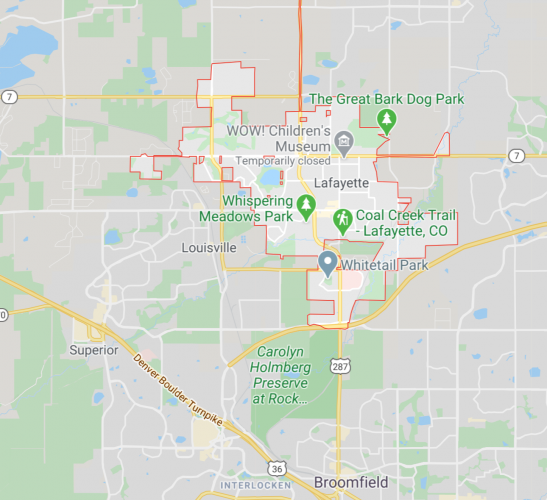 Arts and Leisure
In Lafayette, you'll find numerous opportunities to explore creativity and artistic expression, from the Lafayette Youth Poetry Prize competition to regular Art Night Out events that give community residents an opportunity to learn more about art, express themselves creatively, and come together to enjoy fantastic food, great drinks, and plenty of dancing and fun. Lafayette is filled with creative opportunities and leisure activities geared toward people of all ages. The city is also filled with gorgeous murals and other works of art, making it an excellent place to expand your culture and enjoy local offerings.
Places to Know in Lafayette
If you're thinking about moving to Lafayette, you may want to take a look at the amenities available throughout the city. Lafayette offers:
Recreation centers. The Bob Burger Rec Center and the Boulder Valley YMCA offer plenty of opportunities for children and adults alike, including fitness classes, swimming classes for kids, sports, and more.
Museums. Within the Lafayette city limits, you'll find the Wow! Children's Museum, which is a great place for children to explore their way through hands-on learning activities and engage with learning in new ways. Lafayette also contains the Miner's Museum, which provides a great look at the history of the area. Just outside the city limits, you'll find the Spirit of Flight Foundation in Eerie or the Louisville Historical Museum in Louisville.
Hiking trails. Lafayette offers a critical balance between the indoor lifestyle and the outdoor one so loved by many Colorado residents. Just beyond the city's public road, you can find hiking trails that will take you off to explore the great outdoors and enjoy everything the area has to offer.
Festivals. In the Old Town area, there's always something to celebrate. Residents are invited to join the city in celebrating the Oatmeal Festival, the Peach Festival, and countless others throughout the year. The Fourth of July celebration, complete with fireworks, draws residents from neighboring towns as well as those who live within the Lafayette limits. Three Leaf Farm offers a rain or shine Botanica Festival each year, as well, encouraging residents to learn more about local plants and explore.
Breweries. Multiple new breweries have popped up in the Lafayette area over the past several years, making it the perfect place to experiment with new craft brews or check out some of your favorites. Not only that, the locals have embraced this rise in breweries by instituting festivals and events centered around those breweries, including the Lafayette Brew Fest.
Shopping. Of course, no city would be complete without shopping opportunities–and Lafayette is no exception. You'll find a fascinating shopping mall in The Village or enjoy exploring the Lafayette Marketplace.
Restaurants. Down Public Road, you'll also find an array of coffee shops and restaurants, perfect for exploring something new or choosing a favorite restaurant that you love to visit on a regular basis. The Lafayette Chamber of Commerce places an emphasis on breakfast, inviting residents and visitors to try out a weekend breakfast location or stop in to get your day off to a great start on an average weekday. Recommended restaurants include the Lunada Eatery and Cantina, 95a Bistro and Sushi Bar, and Proper Coffee and Cocktails.
Sweeping views, a fantastic community feel, and plenty of cultural opportunities: Lafayette, Colorado is the perfect place for people who are looking for a location to raise a family or college students who are looking for a home where they can be part of the community and experience something new with every season. There's always something going on in Lafayette, whether it's a tour of a new brewery or a local festival where you can enjoy tasty food, great music, and the fantastic sense of community that characterizes the area.Are you looking for rental property in Lafayette? If you want to make this city home, contact us to learn more about the rental properties we have available.