East Boulder: a Neighborhood with a Bit of Everything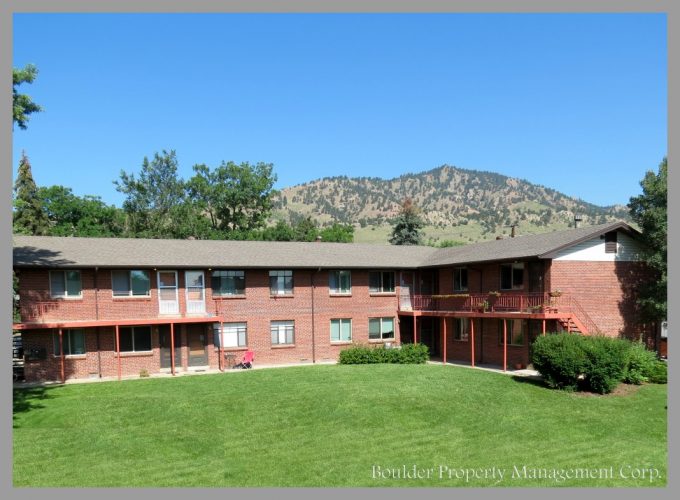 In recent years, East Boulder's relatively low real estate prices have attracted numerous businesses. This flourishing neighborhood has been nicknamed "The Brooklyn of Boulder."
East Boulder is an ideal location for anyone that wants to be close to both amenities and nature, and where you will find affordable living options. Restaurants and other businesses are flocking to the neighborhood. To the south and east lie Baseline Reservoir and East Boulder Community Park.
Neighborhood Location
East Boulder is bordered on the north by Hwy 7/Arapahoe Avenue, on the south by South Boulder Road, and the east by Highway 36. The neighborhood lies just east of the University of Colorado-Boulder, making it an ideal location for housing for students, professors, and staff. While it is called East Boulder, it is quite centrally located, giving you easy access to the university, shopping, restaurants, and easy access out of town both to the north to Rocky Mountain National Park and the South to Denver and the mountains.
The Boulder Municipal Airport lies just 3.5 miles to the North. Highway 36 provides direct access to both downtown Boulder and Denver.
Amenities & Attractions
Staying active is easy in East Boulder. An abundance of gyms and fitness centers including CrossFit, martial arts, and yoga are located in and around the neighborhood. Flatirons Golf Course is a public 18-hole course open year round. Flatirons offers golfing classes for the entire family. Children as young as five can take part in Flatirons' "First Tee" classes.
Families with children will appreciate having schools right in the neighborhood: Arapahoe Ridge High School, Douglass Elementary, and Nevin Platt Middle School. Douglass Elementary has been recognized at both the state and national level, winning both the Governor's Distinguished Improvement Award from the Colorado Department of Education and the National Blue Ribbon School Award.
Craft beer aficionados will enjoy being close to breweries. The neighborhood has gained national attention for its breweries like Upslope Brewing and Twisted Pine. Vapor Distillery handcrafts spirits using Colorado Rocky Mountain water. Mixologists all over the country appreciate Vapor's award-winning whiskeys and gins.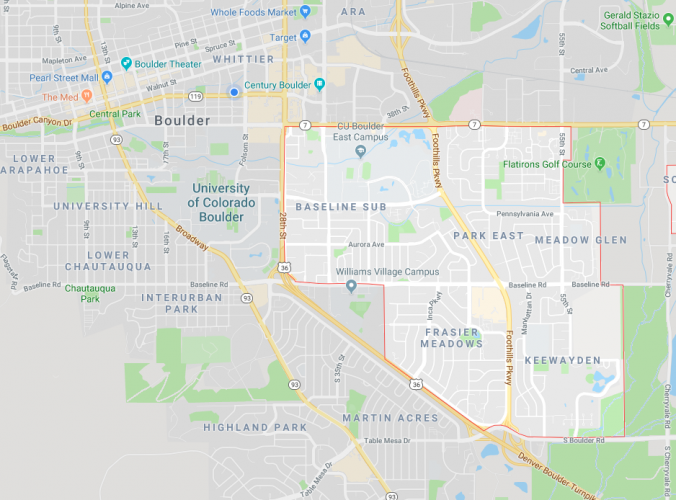 East Boulder is a foodie paradise. Blackbelly Butcher is Boulder's only whole animal butcher shop. All of their meats are cured and fermented in-house. In addition to the deli counter, Blackbelly has a restaurant and does catering. Localvores will appreciate that Blackberry sources all their meat locally, from Colorado and Wyoming. Snarf's has been serving up Boulder's best sandwiches since 1996. Their location on Arapahoe Avenue means you'll never have to wonder what's for lunch again.
East Boulder is the gateway to mountain fun. The trailhead for the scenic Bobolink trail is right in East Boulder, off of Baseline Road. Portions of the path are sport wheelchair friendly. Hikers looking for a power workout can connect to other trails via Bobolink.
From time to time, Boulder Property Management has pet-friendly homes for rent. Dogs and their owners will enjoy being allowed on the Bobolink Trail. The East Boulder Dog Park has two separate fenced-in areas, one for large and one for smaller dogs. The large dog area is 1.5 acres, while the small dog area is .45 acres. Dogs who want to swim can get their paws wet in the park's small lake.
Are You Ready For Your New Home?
Choosing to rent from Boulder Property Management has many benefits. We offer our residents one-year leases. All rentals are unfurnished, which means you can put your personal touch on your new home. In case of emergencies, there is 24-hour maintenance support available.
A lack of rental history does not necessarily make you ineligible to rent from us. Depending on your rental application results, your parent can sign a liability and responsibility agreement. We start pre-leasing rentals in October for the following Fall. The option to pre-lease means you won't be scrambling at the last minute for housing.
To learn about properties for rent in East Boulder, contact us.