Spacious Apartments for Rent on The Hill near CU Boulder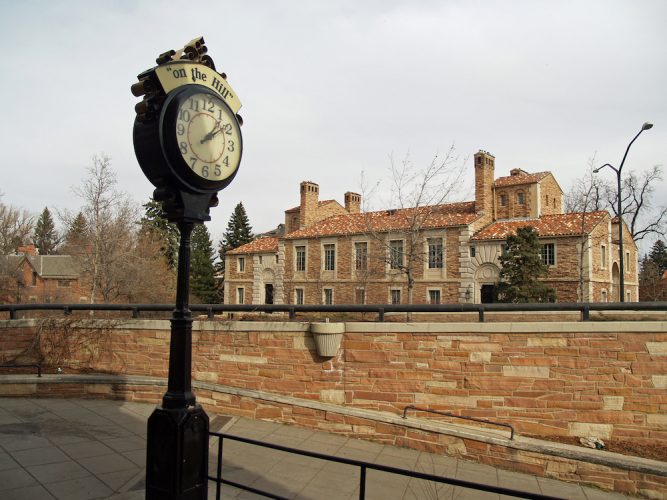 Even though Downtown Boulder, Colorado is bustling with activity, life for most CU Boulder students revolves around University Hill, or as locals call it, "The Hill." If you're looking for houses or apartments to rent on the Hill, you've chosen a great area. With restaurants, bars, a music venue (Fox Theater), the university, and hiking trails, this is the most desirable place to live for most students who want to be in the center of student life.
LOCATION
University Hill is surrounded by Baseline, Broadway and Arapahoe. Thirty miles from downtown Denver, University Hill is a fun residential neighborhood that's close to the hustle and bustle of the city. It is a great area for a night out on the town. The neighborhood is full of single-family homes with tree lined streets, beautiful Victorian homes, and some of the most stunning architectural structures in Boulder.
But don't let the Hill's the suburban vibe fool you. Just walking distance from the University of Colorado Boulder, The Hill is home to many sororities and fraternities. Students love The Hill's close proximity to the university and its affordable housing rentals.
NEARBY ATTRACTIONS AND AMENITIES
The Hill has a great mix of attractions and amenities, from the Fox Theatre to sandwich shops and burrito joints (students love these!). University Hill has various independent bookstores, coffee shops, and boutiques, which are all places college students can appreciate.
Below are some fun places to visit in University Hill:
The Sink: Robert Redford famously worked as a janitor at The Sink in 1955. President Obama paid them a visit, and they were featured on Diners, Drive-ins, and Dives. The Sink is a staple on the Hill and worth grabbing a meal at this Boulder favorite!
Dot's Diner: A local favorite breakfast joint that serves hot pancakes, biscuits and gravy, and eggs. But Dot's Diner offers more than just breakfast. Try their authentic chai tea or their delicious green chili. You'll be glad you tried something more than just bacon.
No Name Bar: The classic hole-in-the-wall that screams authenticity and features a down-to-earth vibe. There's no noticeable sign or entrance or website. It's a local secret. You'll feel special to be a part of it.
Boulder History Museum: Learn some history about the city at the museum. It's a welcome change to the Hill's nightlife and is ideal for families.
Innisfree Poetry Bookstore and Café: Only one of three poetry bookstores in the United States, Inisfree lets you hear poetry right from the writer's mouth. Not into poetry? Grab a cup of coffee, bring your laptop, and pull up your chair. An ideal spot for college students.
Basecamp Boulder: This downtown hotel is a 7-minute walk from the CU Boulder. With its rock climbing walls and Great Indoors rooms that feature themed décor, Basecamp Boulder is ideal for the adventurous traveler.
Chautauqua Park: A quick walk from University Hill, it's well worth it. The park has several amenities including a picnic area, playground, tennis courts, hiking trails, and bike racks.
INTERESTING FACTS AND HISTORY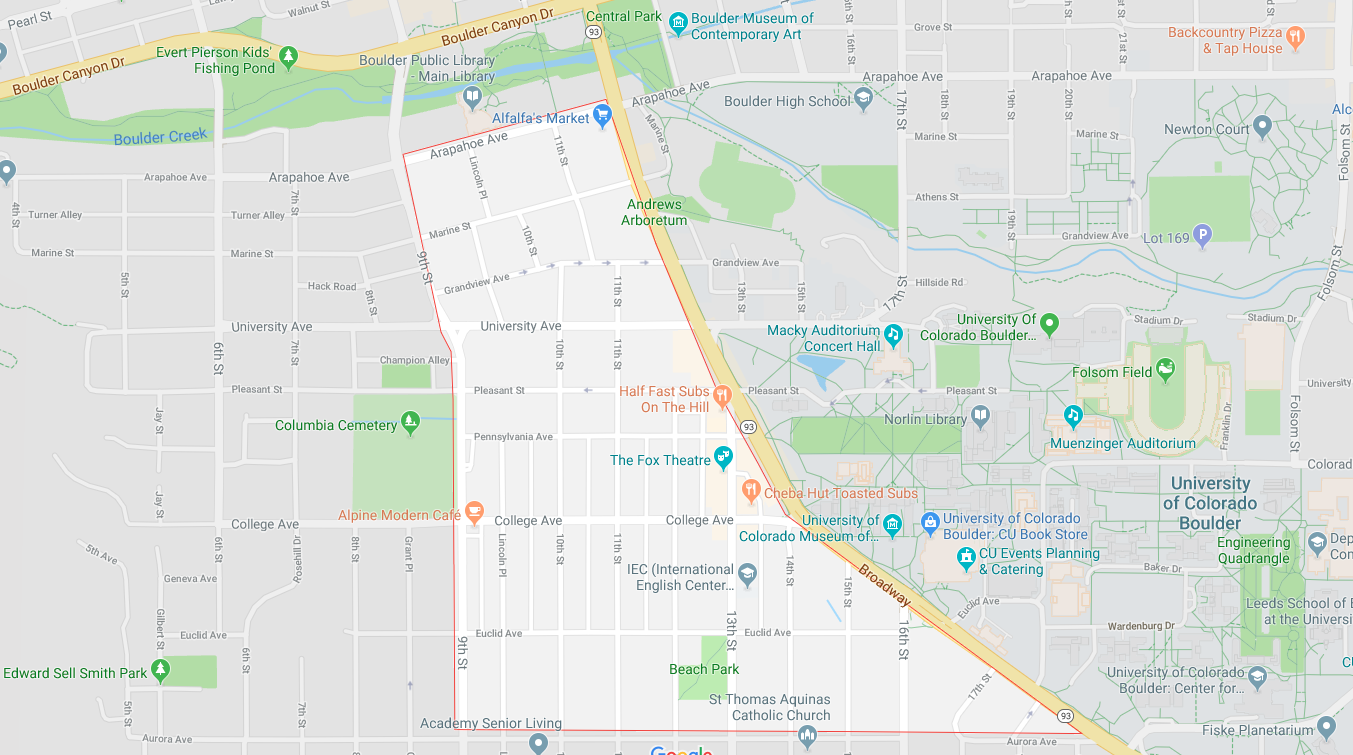 They call it University Hill for a reason. The neighborhood features hilly streets.
Many of the Hill's residents have lived in their homes since the 50s and 60s.
According to Zillow, the median home value in the University Hill area is $1.34 million.
The city has a very active Greek life.
After World War I, the Hill's real estate market began to flourish, as parents moved to the neighborhood so that their college-bound children could attend CU Boulder and still live at home.
After President Franklin D. Roosevelt passed the GI Bill in the 1940s, more students moved to Boulder's University Hill to attend classes. This more than doubled the city's student population.
Are you looking for houses or apartments for rent on the Hill in Boulder, CO? At Boulder Property Management, we offer a selection of student housing options that you can't beat. We also offer townhomes, apartments, condos, cottages, duplexes, single-family homes, and more. Have any questions? Contact us today.
The Boulder Property Management Advantage
Not only can we help you find the best houses and apartments for rent in the most desirable neighborhoods in Boulder, but being a part of the Boulder Property Management family means that you can rest easy, knowing you are in good hands. With every Boulder Property Management rental unit, you will have access to:
24-7 Emergency Maintenance – if your bathroom starts leaking at 2 AM or you are locked out of your home – give us a call
Easy, online payment portal that makes paying your rent simple and seamless
Convenient pre-leasing options to help you determine your housing early in the year
A huge selection of well-maintained properties with a team of professionals that are readily available, friendly, and knowledgeable. The BPM team will help you narrow down your options so you will find the best living arrangement that will satisfy all of your needs
No matter where you are in the renting process, we are here to assist you! Please give us a call, send us an email, or swing by our office to find out how we can help you find your next (temporary) home!