Details:
Location:

801 19th St.

Neighborhood:

West of Campus (The Hill)

Pets:

No Pets

Zoning:

4
Unit Details and Availability
4 Bedroom Units
801 19th
4 bedroom(s), 2 bath(s)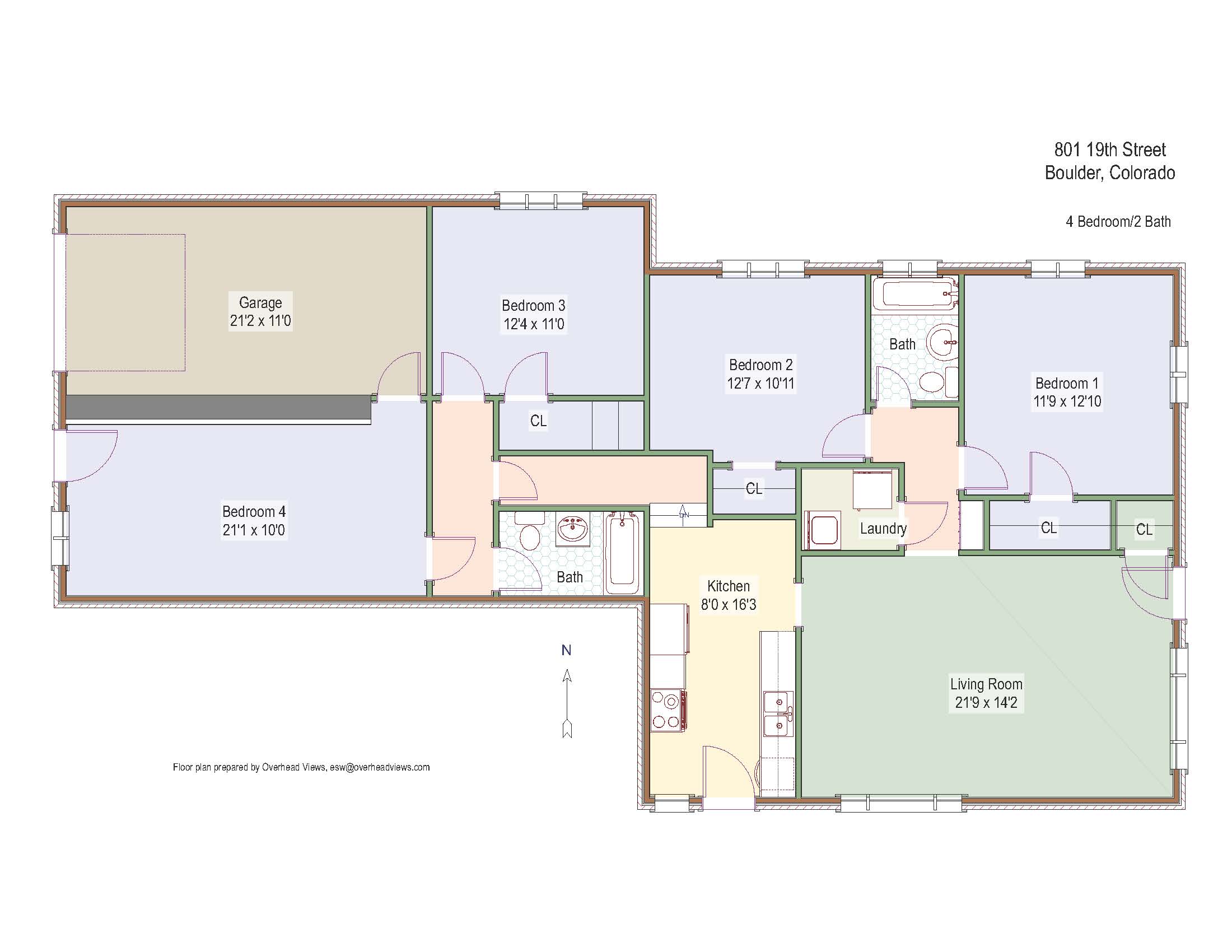 801 19th is available from 02/06/2023 to 07/28/2023.
801 19th (4 bed, 2 bath) is a duplex with 1889 Cascade (4 bed, 2 bath)

Perfect Hill Location at 19th and Cascade, just a block to campus! 
Do you have 8 people that want a big house?? You can rent the whole duplex!! Each side is zoned for 4 unrelated people. 
This duplex sits on a corner lot which gives you tons of space to spread out!  1889 Cascade has a brand new fenced in large yard and 801 19th has a great yard with small patio. 1889 Cascade has a brand new remodeled bathroom, while 801 19th has a fully remodeled kitchen with granite counter-tops and stainless steel appliances. 
Features:
-Washer/Dryer
-Lots of off street parking (a hard find for the hill!)
-One car garage for storage or possibly a small car
-Hardwood floors
-Remodeled kitchen!!
-Large closets

Zoned for 4 unrelated people on each side of the duplex
Rental License#RHL-0000465
Check Unit Availability - Call or Email
While we strongly recommend calling about any unit you may be interested in, you can use the form below to request more information about this property via email.