Director of Marketing
Christine Minor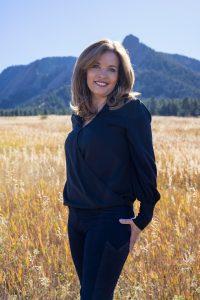 Christine Minor joined Boulder Property Management as an indispensable member of the leasing team in 2011. She works closely with all departments, is a showing agent, handles marketing, organizes 3 annual Housing Fairs, and is part of a team that turns over 550+ units each summer for new tenants.
Raised in Wisconsin, Christine moved west to get out of the cold! She spent 13 years in Institutional Equity, Sales and Trading, where she received the coveted "Blue Chip Service Award" for excellent customer service and exemplary work. 
In her free time, Christine enjoys volunteering with children and Sister Carmen Community Center, hiking, traveling, interior decorating and maintaining a healthy and active Colorado lifestyle. She also loves spending time with her husband and their three dogs.