Showing Agent / Broker Associate
Sydney Greenwood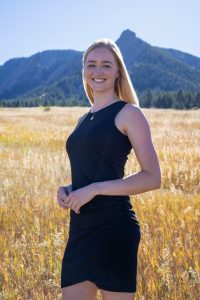 Sydney joined our BPM team in the Fall of 2020. She comes to this position with a wide variety of experience. Since graduating from Florida Atlantic University with a degree in Communications and Public Relations, Sydney has held positions in hospitality, engineering and office management.
Born and raised in Southeast Florida, she moved to Boulder, CO to take advantage of the mountains and take in the new scenery. She is one of our newest Broker Associates and is excited about formally establishing a real estate career. She thrives in a customer service setting and strives to handle each inquiry with friendly service and a positive outcome.
In her free time, she enjoys hiking in the summer and snowboarding in the winter. If she had it her way, everyday would be spent on a beach in the Sunshine State!